At Kahm CBD, our goal is to provide consciously made, CBD products to support your horses, pets, and yourself through life's challenges. We work to create innovative products that help optimize wellbeing. All of our products are made with organically grown hemp to ensure you get maximum results.
Our method of "building trust through transparency" starts with our quality. We're partnered with the farms that grow the hemp for our products so we can guarantee the highest quality hemp goes into making our products. At this time, we send our whole plants to a 3rd Party Lab to have it tested prior to making our pellets or extracting the broad-spectrum CBD for our derivative products. To no surprise, we've partnered with our extraction lab as well, so that we have full control over the extraction process and how are products are handled. At this time the whole plant hemp has been tested, and our broad-spectrum CBD has been extracted and tested for heavy metals, pesticides, THC, and CBD content. Now our base ingredients return to us for product formulation. After we've made the final product, we send our final batch back to the 3rd party lab for our third and final tests to verify our products are what they say they are and are ready to hit the door! While we have a full line of CBD for horses, pets, and people, our top five products that you need to know about are as follows.
1. CBD Hemp Pellets:
These equine CBD pellets are the best way to administer CBD to your horses. With 3 options, our palatable pellets are the easiest and most cost-effective way to give your horses CBD daily. Each pellet contains the goodness of whole hemp plants – but don't take our word for it; that's why we provide an independent third-party lab report with each product. Our pellets are guaranteed to have at least 75mg of CBD per serving, and the results are in those 3rd party tests to proof it. Did we mention we have a money back guarantee? We're so confident you'll like our CBD pellets for horses that we offer your money back if you don't love the results!
2. B-Cool Pro by Shali Lord: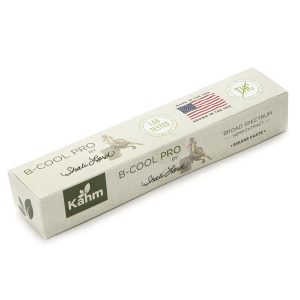 Want to make sure your horse wins that upcoming race you've had your eye on? Give them 20-40cc of this innovative pre-race paste loaded with water-soluble CBD, Suntheanine, and B1! A pre-event paste unlike any other on the market. It provides a "quieting" effect from our triple threat combo,
without making your horse sleepy, slow, and heavy. Curious if your horse will still "fire" while on this paste? Just watch the NFR, and we'll show you!
3. PoultICE: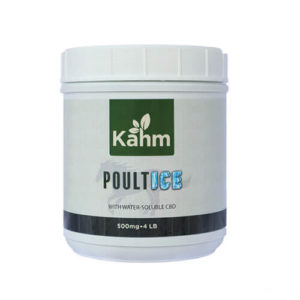 A great topical option for horses that combines cooling eucalyptus, soothing aloe vera, and tightening clays (both Bentonite and French Green), with water-soluble CBD. Grab a little or a lot, this is the best poultice for horses on the market! It goes on smooth and washes off easily. Use it alone, under wraps, or as a hoof pack.
4. K9 Soft Chews:
These soft chews are just what your pup ordered! Available in both a 5mg and 10mg Chew, any sized pup can enjoy the goodness of these great CBD Chews. Why stop the goodness there? In addition, these K9 Soft Chews have ginger root, passionflower, and valerian root to support your four-legged friends.
5. CBD Oil (for everyone):
You'll find our broad-spectrum CBD Oil (tincture) under every category. We offer CBD tincture for horses, pets, and people. It's the staple product of every CBD company and the widest known product on the market. While our CBD oil within the bottles is all the same high-quality product, we label them for horses, pets, and people to better explain how to give our CBD oil and how much you should give as a starting point. This is our way of aiding and educating our customers who don't have the world's strongest magnifying glass if we tried to put all of that information on one label. You'll find that based on species our CBD oil is available in four different strengths (250mg, 500mg, 750mg, and 1500mg per bottle), and is a potent blend of broad-spectrum cannabinoids and hemp seed oil from Kahm CBD. Don't forget to take a look at our 3rd party testing if you're curious about what other cannabinoids our THC free CBD oil has in it.
Ready To Order Your Kahm CBD Goodies? Order Online
We have a friendly customer support team dedicated to answering all your questions and concerns regarding our CBD products, right dosages, and their potential effects. You can write to them online or call at 702-635-8899.